Profile22 Doors
Thermal Performance From Multi-Chambered Design
Sculptured And Chamfered Designs
Available With Double Or Triple Glazing
Optional Third Seals To The Sash And OuterFrame
Highly Secure Locking Systems
Perfectly Matches Profile22 Windows
Stunning Profile22 Doors
Ultra Trade Frames supply a variety of Profile22 doors to trade clients in East Anglia, Bury St Edmunds and throughout the surrounding areas. These supply only doors provide outstanding quality through creative design.
The uPVC doors by Profile22 are available in 2 different styles – Chamfered, Sculptured. We can tailor these to better suit the size and specifications that your clients are looking for. Discover a vast range of colours that will allow you to match existing profiles with the Profile22 doors better.
The profiles that are available in East Anglia and Bury St Edmunds provide stunning aesthetics that we're confident your clients will love. Better yet, they offer a wide range of performance features that will be sure to transform the overall appeal of a property and the way it functions.
---
Benefits of Profile22 uPVC Doors
Energy Efficiency Profile22 Doors
The Profile22 doors that we offer provide outstanding energy efficiency. These profiles easily achieve a Windows Energy Ratings (WER) of A with their fantastic multi-chambered profile. This will ensure incredible thermal performance from these products for your clients to ensure that they save money over time due to better insulation.
The supplier manufactures their uPVC doors with fantastic seals and gaskets that will be sure to stop the weather from making its way into your home. This can eliminate problems like the condensation that lead to bigger issues such as damp and mould. Insulation and weatherproofing in East Anglia will ensure lower heating costs, reduced carbon footprint and less maintenance cost too.
---
Home Security From Profile22 Doors
Our Profile22 doors use the fantastic Optima uPVC system. This is incredibly robust and secure. Some in the range achieve the Secured By Design accreditation. This police initiative allows residential and trade customers alike to understand better that the product they're investing in will be able to protect the property effectively.
They also come with advanced locking systems to ensure that your clients have peace of mind as they relax and unwind in their homes. Risk of break-ins are reduced and will, therefore, be a brilliant addition for any homeowner.
---
Bespoke uPVC Doors
Profile22 doors can be tailored to better suit what your client is looking for. This can breathe new life into their property in East Anglia and throughout the surrounding areas. Benefit from the beautiful style that can have customised, colour, finish and even door furniture. We can provide sleek and modern products or something that looks a little more traditional.
Realistic woodgrain finishes are also something that you can provide for your clients. This is great for homeowners that are looking to find a cost-effective traditional looking door that will be able to invite their guests into their home.
---
Profile22 Doors Designs
Profile22 Residential Doors
These stunning entrance doors feature a stylish frame. They can also be supplied with a frame and side panel. The durability and thin, beautiful sections craft a door that will be able to stand the test of time with incredible performance. This includes thermal efficiency, security, functionality and more.
---
Profile22 Composite Doors
Composite doors are increasingly becoming a sought after installation for homeowners throughout the country. They are low maintenance and need very little upkeep to make sure they work to their full capacity. They are manufactured with glass-reinforced plastic (GRP) for maximum durability. They can also be tailored to look both modern or classic depending on what your client is looking for from their new Profile22 door.
---
Profile22 French Doors
This is arguably one of the most popular door styles available on the market. Their thermal performance and extra seals make it one of the best options that your clients can invest in today. Featuring a moving mullion, these Profile22 doors allow homeowners to get full access to the expanse of the installation.
They feature a six-chambered outer-frame and a five chambered sash for advanced thermal performance. They can also be tailored to open either inwards or outwards depending on what would best suit your client. Get in touch today for more information!
---
Profile22 Sliding Doors
This is a space-saving and innovative design that is available in a wide range of colours. We're proud to sell these Profile22 doors as they will give your clients the freedom to have the designs that they want for their home. These long-lasting, low maintenance products will be ideal for thermal performance, security with outstanding aesthetics.
---
Profile22 Bifolding Doors
These doors are elegant and stylish and perfect for creating a brighter space for your client. This modern product comes in a range of colours and finishes that can be bespoke made for each structure. They are robust and can have double glazing at 24mm or 28mm or triple glazing at 36, 40 or 44mm. They also feature recycled composite inserts available for enhanced energy efficiency without relying on krypton fills.
---
Profile22 Doors Prices
Please use our online contact form for more information about these fantastic doors. Alternatively, you can use our double glazing cost calculator for a quick and easy price across our range of Profile22 doors.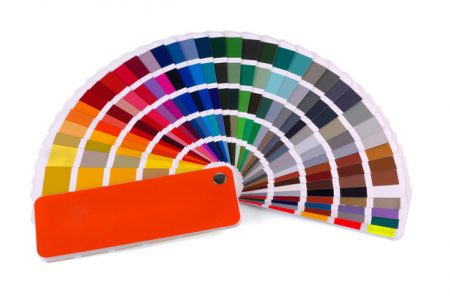 Colour Selection
We offer a wide range of designs and styles that you will be able to choose from. Your clients will love our Profile22 doors.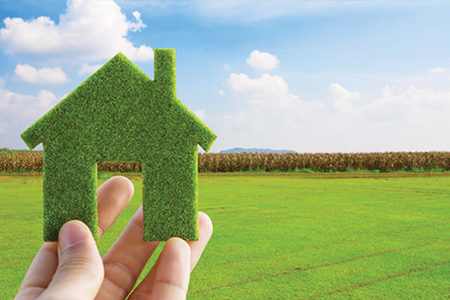 Thermal Performance
Our doors will keep homes warmer for longer. This could see a potential decrease in how much your clients pay on energy bills.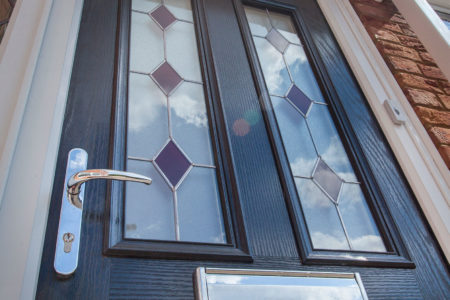 Secure Profile
Our uPVC doors are structurally sound and will be strong and robust. Combined with advanced locking, they will keep your clients protected!