Profile22 uPVC Windows
Comprehensive Style & Design Selection
High Thermal Efficiency as Standard
Custom Options for Each Window Style
Central Eurogroove for Extra Rigidity
Strong and Secure Windows
Security Options and Fittings
Beautiful Profile22 uPVC Windows
We offer a range of Profile22 uPVC windows to our trade customers in East Anglia, Bury St Edmunds and the surrounding areas. These supply only windows offer premium quality through innovative engineering.
The uPVC windows supplied by Profile22 are available in 3 profile styles – Chamfered, Sculptured, and Flush. All of these are available in the size and specifications that your client needs. We also offer a spectrum of colours so that the windows match your customer's home and aesthetics perfectly.
Our uPVC windows in East Anglia and Bury St Edmunds offer the attractive looks that your clients will appreciate. They also provide a host of performance features that will improve the way any property functions.
---
Benefits of uPVC Windows by Profile22
Energy Efficiency
The uPVC windows offer tremendous energy performance. They will easily give you a WER of A with their multi-chambered profile. The Flush profile even offers an innovative 'Aeroframe' technology that puts up a thermal wall for better insulation.
The products supplier, Profile22 manufacture windows with high-quality seals and gaskets that keep out draughts and rainwater seeping in. The frames come with deeper channels that allow efficient drainage, thereby reducing chances of damp and mould.
The insulation and weatherproofing allow for a warmer and drier East Anglia property with lower heating as well as maintenance costs.
---
Home Protection
Our uPVC windows using the Optima window system are incredibly strong and secure, meeting the requirements of PAS24 once fitted with high-security locking systems. The strength of this profile is enhanced with a central Eurogroove that reinforces the windows and gives them greater rigidity.
These uPVC windows also come with the option of strategic local wall thickening which helps screws and other hardware to retain the windows better. You can get up to a 35% better performance as a result. With this level of strength and security, your clients can enjoy a safer home that is free from the risks of break-ins.
---
Tailored Styling
With the Profile22 uPVC windows we offer, your clients can refresh the look of their East Anglia property. These windows offer slim frames that enhance the visibility from inside the home as well as imparting a sleek style.
Additionally, you can choose from a vast selection of designs and styles. With the choice of profiles available, your clients can get windows that match the rest of their property in appearance. We also offer a beautiful selection of colours to choose from, giving you and your client the perfect looking uPVC windows.
We even offer realistic woodgrain finishes, so that you can get an affordable timber window replacement.
---
Profile22 Windows Designs
Casement Windows
The Profile22 Optima C casement windows come with a sleek 70mm profile and a clean chamfered design. These classic windows are ideal as basic windows, but can also be used to create larger French casement windows and bow and bay windows. These uPVC windows can be internally or externally glazed and are available in a stunning selection of 28 colours.
These uPVC windows come with stainless steel friction hinges, but you can opt for butt hinges with security pins. All of the hardware for these windows are compliant with the requirements of BS 7412 and with PAS24 when fitted with security fittings.
---
Flush Casement Windows
The flush casement products in Bury St Edmunds come with a stunning bevelled exterior with the option of a sculptured or bevelled internal profile. With a 24mm double glazed unit, these uPVC windows offer U-values up to 1.2W/m2k.
The profile comes with recycled thermal inserts and reinforcements of aluminium or steel for better durability and strength.
---
Tilt and Turn Windows
Perfect for high-rise buildings, tilt and turn windows offer a modern style to your client's property. They come with a host of safety features, like child safety restrictors and locking handles. They can be tilted flat for easy care. They can also give you Energy Ratings of A++ with a U-value of 0.8W/m2k.
We also offer flush tilt and turn windows if your client seeks a cleaner and more elegant look.
---
Fully Reversible Windows
The fully reversible windows offer a 180° rotation ability for easy cleaning of the outer pane. These uPVC windows offer the advanced 'Aeroframe' technology for better thermal efficiency because of which these 5-chambered windows easily give a WER of A+.
---
Vertical Sliding Sash Windows
These premium vertical sliding sash windows by give your clients an authentically-heritage looking window with their Ovolo finish. They offer great strength combined with superior thermal efficiency and fantastic weatherproofing.
These Profile22 uPVC windows come with an internal 24mm glazing with steel or aluminium reinforcement for extra strength. The windows are Kitemarked to BS EN 12608 and PAS24-approved.
---
Profile22 uPVC Window Prices
To get an estimate of our uPVC window prices in East Anglia, try our free online quoting engine. This is a quote calculator that will give you instant uPVC window quotes based on your requirements.
You can also contact us for additional information about the product specifications as well as a bespoke Profile22 windows price.
View our uPVC Windows Brochure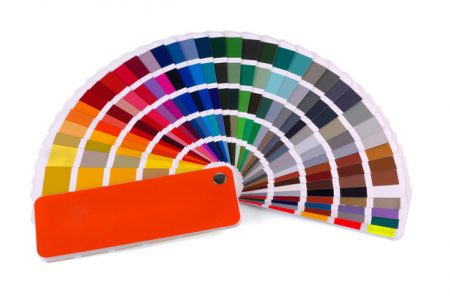 Great Selection
With the choice of designs and styles available in the uPVC windows collection, your clients will be able to find the perfect windows.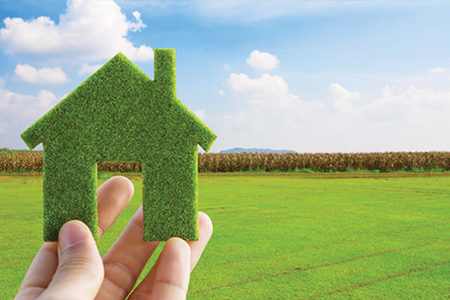 Energy Efficient
Our windows offer fantastic thermal performance across the board, giving your clients a warmer home with less energy expenditure.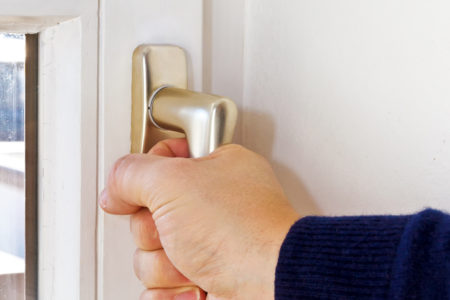 Secure Profile
Our uPVC windows by come with a durable uPVC structure that is further reinforced with a central Eurogroove for increased resilience.