Glass Services
Variety of Options from Quality Manufacturers
Expertly Fabricated by Experienced Craftsmen
High Quality Build for Durable Quality
Thermally Efficient Glass
Fast Lead Times
Robust Glazing
Professional Glass Services
We offer a comprehensive range of glass and glazing styles to accommodate for all conservatory and property types. This means you'll be able to offer your customers a wider choice, ensuring they get the perfect style to suit them.
Our designs utilise the very best in aesthetic and performance, promising all the benefits of an exceptional build. This allows for reduced aftersales, as the glass we offer will guarantee quality that lasts.
Leaded Glass Designs
Our traditional leaded designs from Ecoglass will create an authentic look for any project, making them a superior choice for property refurbishments and renovations where original aesthetics are required.

Decorative Glass Designs
Our Ecoglass decorative designs on glass include obscured designs, perfect for adding privacy and beautiful stained and bevelled effects. Our design options are extensive in this range and are the perfect choice for any property.

Pilkington Obscure Range
The Pilkington obscure range of glazing comes in a vast array of styles, offering superb privacy features and exceptional style. Choose from classical or contemporary designs to suit your project and blend in with the property's style.

Secondary Glazing
As an easy solution to prevent heat loss throughout your customer's home, our high quality secondary glazing is perfect for period of conservation projects. They are also a fantastic way to increase sound insulation, reducing noise pollution.

Triple Glazing
Triple glazing is available in many of our units, and is a cost effective option for enhanced thermal performance in windows and doors. This superb product is ideal for replacement glazing in many properties, and is thicker and more sturdy than traditional double glazing.

Integral Blinds
We offer a range of high quality integral blinds, allowing you to offer your customers a contemporary addition to their home. These blinds are a stylish way to control natural light allowance and privacy with complete ease, comprising of an outstanding design.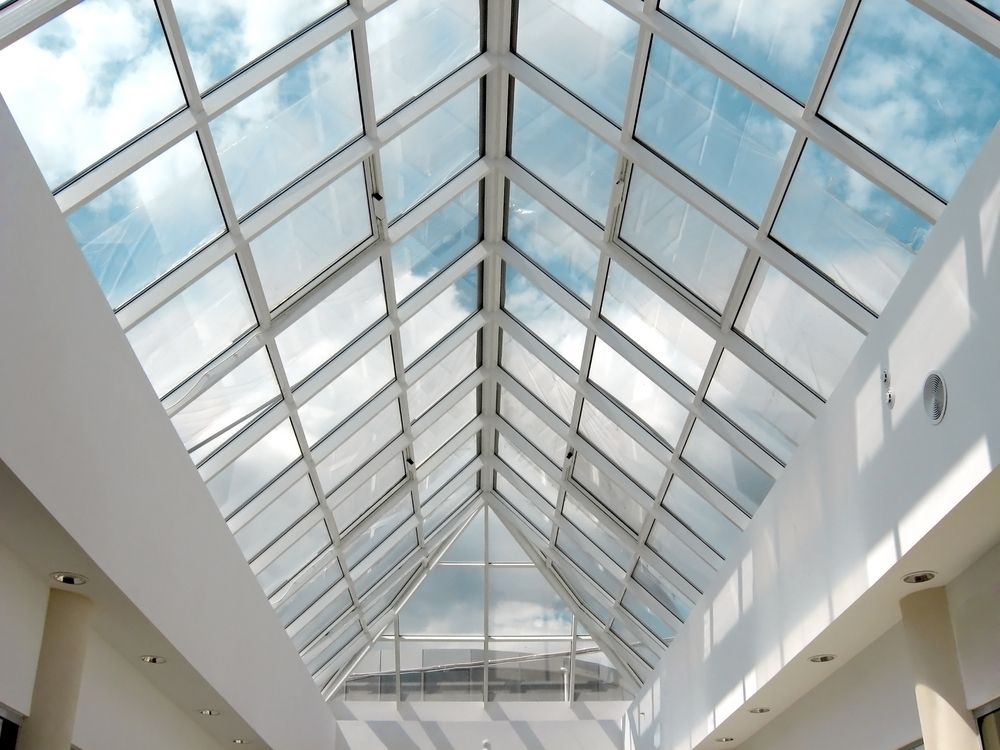 Conservatory Glass Roofs
Saint Gobain Conservatory Glazing Solutions
Saint Gobain conservatory glazing solutions come in a number of options to suit your client's tastes and their budget. Choose from Planitherm 4D glazing for superior thermal efficiency, enhancing the living space and making it functional all year round or tinted Bioclean glazing for practical living and low maintenance.
Pilkington Cervoglass™
The outstanding Pilkington Cervoglass ™ is simply incredible. This premium glazing option for conservatories offers self-cleaning, solar control and thermal insulation properties with optimal light transmission to enhance the living space, creating a bright and airy room.
Pilkington Activ SunShade™
Pilkington Activ SunShade™ is one of the most advanced conservatory glazing products in the industry. Using a revolutionary dual-action self-cleaning coating with photocatalytic and hydrophilic properties, it promises performance.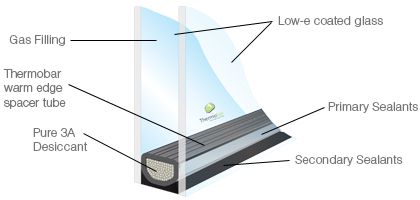 Warm Edge Spacers
Our glass services include the option of warm edge spacers. These innovations in double glazing enhance the thermal performance of the glazing, making sure that it offers impressive energy efficiency and upping the Windows Energy Rating of the product.
Thermobar
The Thermobar provides a warm edge to sealed units, enabling them to provide exceptional thermal performance. This improves the energy efficiency properties or the product.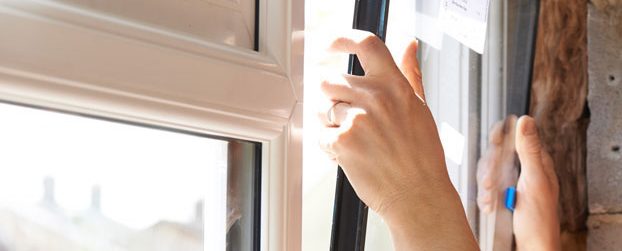 Insulated Glass Units
All of our glass units are highly insulated, ideal for when thermal performance and soundproofing is your customer's priority.
As our insulated glass works to block out cold and trap heat so efficiently, it outclasses alternative glazing in performance and design.
Insulated glass units are also suited to properties where noise pollution is an issue, as it has excellent sound proofing qualities.

Fire Rated Glass
We offer a range of high performance, fire rate glass design that specialises in acting as a barrier against flames and smoke in the case of a property fire. They combine function and form to provide all the benefits of high quality glazing with added protection.