Solidor Composite Doors
Fast Turnaround from Local Manufacturers

Extensive Range of Styles

Premium Materials

20 Colour Finishes

Solid Timber Core

Reduce Aftersales
Stunning Composite Doors
Our exceptional Solidor composite doors are available to trade customers in Bury St Edmunds, Ipswich, Norwich, Colchester, King's Lynn, Newmarket, Cambridge and across East Anglia and the South East.
They are precision engineered with a solid timber core, a combination of materials and a weatherproof overlay, which all works to provide outstanding insulation as well as a tough profile which can withstand intense physical attack.
Unlike other products, our Solidor composite doors collection is through coloured rather than covered in a coloured gel or coating. They are available in a choice of 20 different shades and covered in a long lasting finish for durability.
---
Quality and Performance
Our Solidor composite doors range is British made, which means you'll be supporting the UK's double glazing industry and benefitting from a fast turnaround. We expertly craft our Solidor composite doors from our Bury St Edmunds hub, so you can be confident that when you order your door from us, it will be delivered on time and on spec.
Our range of composite doors is superb; crafted by our engineers, they can achieve outstanding levels of quality unmatched by our competitors. They are the ideal choice for a secure and exceptionally energy efficient entrance, helping you to achieve the highest standards for your building project.
These doors are available with an aluminium low threshold option that will enable easier accessibility; this makes them ideal for customers who rely on wheelchairs or have mobility issues that might precipitate the need for a modified entrance.
---
Unrivalled Security
The Solidor composite door range is exceptional for security, and every door is fitted with the Ultion advanced locking system as standard. Coupled with the solid composite panel, and a precision engineered profile, they'll keep your home safe.
This high-performance locking mechanism is renowned for its durability, quality and the protection it is able to provide. It comes complete with a £1000 guarantee against snapping, which is great for customer confidence in the protection it offers.
Your customers will be given peace of mind when you offer them the Solidor composite door collection for their home improvements in Bury St Edmunds, Ipswich, Norwich, Colchester, King's Lynn, Newmarket, Cambridge and across East Anglia and the South East.
---
Easy Maintenance for Long Lasting Performance
Our Solidor composite doors are designed to be durable, giving many years of exceptional performance and appearance, making them cost effective for local homeowners.
They will only need a monthly clean with warm, soapy water and a yearly oiling to ensure that they provide a long term double glazing solution.
---
Design Your Door
Do you want to see what your new supply only front door could look like? Our Solidor and Residor door designers below allow you to bring your clients composite door designs to life. The interactive feature allows you to choose from a variety of designs and generate completely bespoke composite front doors.
So what are you waiting for, try out this cleve online tool now!
Solidor – The Secure Composite Doors
Solidor Composite Door Brochure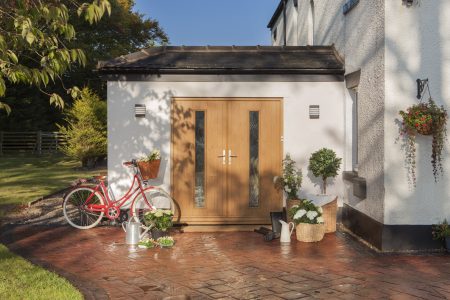 High Performance
Solidor composite doors are 48mm thick and feature wood and a range of other tough materials covered in a robust, weatherproof skin. This means that they are around 10% thicker than standard composite doors. This makes them far superior for energy efficiency as well as security, key features for your customers. You can offer these superior entrance doors with confidence, knowing they offer exceptional performance.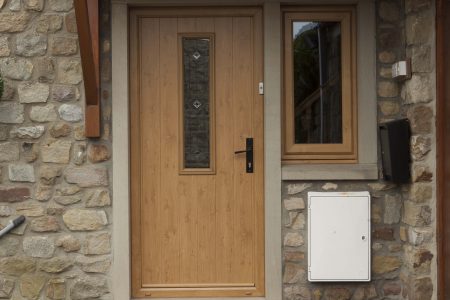 Ultion Locking Mechanisms
Solidor composite doors come with the renowned Ultion locking system as standard. This high performance security feature is the perfect selling point, as not only is it outstanding for security, but it is guaranteed. The Ultion locks come complete with an exclusive £1000 guarantee, which means that your customers will be reimbursed in the unlikely event their home is broken into as a direct result of the lock snapping.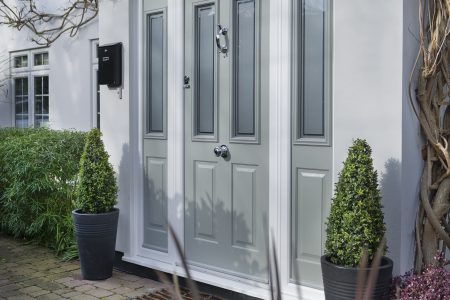 Perfect Finish
You can offer your customers a vast range of options for when you choose from our Solidor composite doors range. These doors come in a wealth of designs and are finished in one of 20 colours with an option of 18 frame combinations. The colours on offer include Rich Aubergine, Chartwell Green, Duck Egg Blue, French Grey and Irish Oak. In addition to this, we offer a selection of door furniture to complete the look.
Composite Doors Trade Prices in Bury St Edmunds
Our Solidor composite doors prices are superb and only slightly more expensive than uPVC doors. You can offer your customers in Bury St Edmunds, Ipswich, Norwich, Colchester, King's Lynn, Newmarket, Cambridge and across East Anglia and the South East cost-effective quotes.
Getting a trade composite doors quote is easy too, as we have a number of options for you to access our great prices. Use our online door design tool to create a customised quote for your Solidor composite doors, or fill in our contact form and we will be in touch at a time that suits you.
Start Your Composite Doors Quote
View our Other Door Ranges