Free Online Quote
Get in touch with us today and receive a free quote!
Get a Quote
Residence 9 Windows
Weatherbar/Mullion Stiffener
Ideal for Conservation Areas
Foiled 'Easy-Clean' Rebates
Authentic Butt Hinges
Monkey Tail Handles
Traditional Features
Period Details
Residence 9 Windows
At Ultra Trade Frames, we are proud to offer supply only Residence 9 windows to our customers in East Anglia, Bury St Edmunds and the surrounding Areas. These stunning windows are a cut above the rest and they are fabricated to the highest standards at our Bury St Edmunds plant. We'll work with you to ensure you get the very best for your home.
You will benefit from an efficient double glazing installation with our trade R9 windows, as we ensure every detail is precision engineered for the perfect fit. These exceptional double glazed windows are becoming sought after by homeowners due to the luxury they offer and the authentic, heritage aesthetics.
---
Replacement Windows for Property Renovations
Residence 9 Windows in East Anglia offer a truly authentic alternative to timber. They are crafted to emulate the traditional architecture of British homes, and they are the ideal solution for upgrading period properties. This means you'll be able to accommodate for a wider spectrum of customers, ensuring satisfaction.
The realistic finish and exceptionally detailed style will create a look which blends in with heritage features and is even approved by many local councils for conservation areas. They are the best option for any property renovation where a sympathetic upgrade is required.
---
Excellent Thermal Performance
They feature a 9-chambered profile which creates a barrier, stopping heat from escaping the property and keeping the cold outside. They are so effective; they are the must-have choice for an enhanced EPC rating. These double glazed windows in Bury St Edmunds can stand up to any weather and, as they are designed and manufactured in the UK, they are more than capable of dealing with our turbulent climate.
They feature a raised moulding which runs horizontally, much like traditional timber designs. This not only adds to the charm of the Residence 9 windows in East Anglia, but it also increases the strength of the mullion, and it sheds dripping water. This ensures rain does not pool, which was a known cause for rotting wooden windows. This traditional design provides a natural finish for the windows, and it also ensures that water cannot come into the property.
---
Composite Strength
Residence 9 windows are more than just an upgrade to uPVC windows. They are crafted from a composite material which is perfect for creating long lasting and tough profiles. This is a fantastic feature for maximising security, and coupled with advanced locking systems; it makes these windows almost impenetrable.
Your client will be pleased to have all the beauty and style of timber, yet none of the upkeep, as these windows are low maintenance too. They have the exact appearance of woodgrain, yet they will never need stripping, sanding, painting and varnishing. Just a simple clean will keep them in optimum condition.
---
Choose Every Detail
Our Residence 9 windows in Bury St Edmunds and East Anglia are available in the classic sash window design as well as timeless French casement windows. Every detail of these windows can be tailored to your specifications. They can feature Georgian bars, monkey tail handles and peg stays, and of course, they can come with traditional butt hinges too.
They are available in a range of well known British colours as well as a variety of timber effects to complement the property's architecture too. These spectacular trade double glazed windows will be the ideal choice for any project, be it new build or renovation, where you want to add luxury and character in abundance.
---
Fabricated by Experts
The authenticity of the Residence 9 windows isn't limited to the accessories, it is also clear in the finer details of the fabrication. We offer both the exceptional mechanical jointing option which offers a realistic timber joinery finish, as well as the contemporary welded jointing for a sleek and streamlined look.
When you choose Ultra Trade Frames for your supply only R9 windows, you can count on perfection and timely delivery. Our engineers are experts and will ensure every detail is just the way it should be, and by being based in Bury St Edmunds we can get to you in no time at all.
---
Residence 9 Windows Trade Prices
Our trade supplier Residence 9 windows are affordable, offering you a cost-effective, yet high-quality product for your property development or double glazing installation. These exquisite windows are unrivalled in the industry, and this quality is coupled with excellent value when you come to Ultra Trade Frames.
Use our online design tool to design your supply only R9 windows and see how much they cost. Or, you can contact us and we will be happy to help with your enquiries. We look forward to hearing from you, ensuring you get the service and product that you expect for a market-leading service.
View our Residence 9 Windows Brochure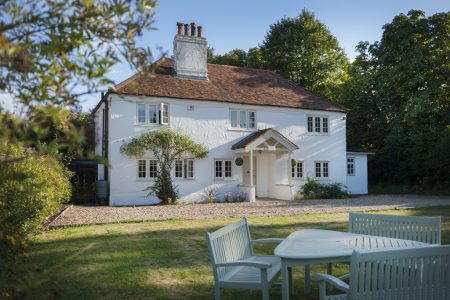 19th Century Aesthetic
To offer your customers a traditional charm, R9 windows draw upon the appearance of traditional 19th-century designs via a modern process.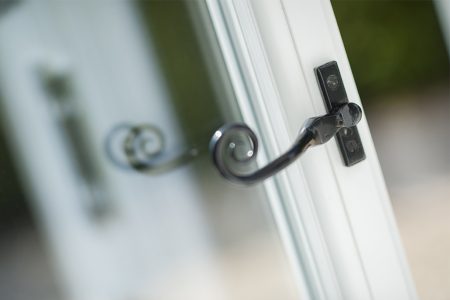 Contemporary Manufacture
These windows utilise modern materials and cutting-edge manufacturing techniques to deliver a standard of performance in line with the modern age.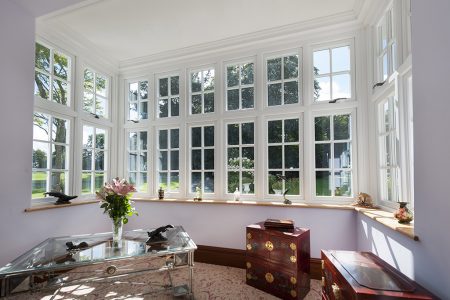 Low Maintenance
Bypassing all of the problems that have become infamous, these doors won't rot, crack or discolour over time. This stands as a way to reduce your after sales.
View our Other Window Ranges