Free Online Quote
Get in touch and receive a free quote!
Get A Quote
Residence 9 Composite Doors
Ideal for Conservation Areas
Foiled 'Easy-Clean' Rebates
Authentic Butt Hinges
Traditional Features
Period Details
Residence 9 Doors
We offer the full collection of Residence Collection doors to our trade customers.  Based in Bury St Edmunds, our hub is central to meet your needs. This means that we can offer impressive lead times on these luxury home improvement solutions, allowing you to offer your customers more in a reliable way.
Our expert fabrication ensures quality and perfection, so you can count on a smooth double glazing installation.  We offer a great turnaround on all our windows and doors, and our Residence 9 doors are no different.  Our delivery times are superb and will help to keep your development on time and on budget.
---
Replacement Doors for Period Properties
Residence 9 doors are renowned for their authentic appearance.  The design is so accurate and detailed, they are generally approved for conservation areas, as well as sympathetic property renovations. If your project is a heritage home, or you need an option which has all the natural appearance of timber, yet all the modern innovation of uPVC technology, then these doors are the perfect choice.
---
Thermally Efficient and Weatherproof
Residence 9 doors feature a 9-chambered profile for ultimate thermal efficiency.  In the trade, this is a key quality, as with greater importance being placed on EPC ratings, you need to know your installation will offer excellent performance. They are also completely weatherproof, able to withstand even the worst winter storms and hottest summer days.
Period doors often benefited from a raised moulding which ran horizontally.  This distinctive design was more than simple aesthetics, as it also functioned to increase the strength of the mullion and to shed dripping water so that it did not pool and cause the timber to rot. Our contemporary Residence 9 doors have this design to ensure that there are no leaks or draughts around the glazing.
---
Composite Strength
Residence 9 doors are crafted from a composite material, which gives them additional strength and durability. Unlike timber, they require little maintenance and they will last for many years to come.  The woodgrain in the finish is a natural evolution in modern double glazing and adds an authenticity to the design.
---
British Innovation
Residence 9 Doors have been designed and engineered specifically for the British style and climate.  They are made in the UK and meet the required standards of our Building Regulations in all areas.
---
Tailored for Your Project
Our trade Residence 9 doors are tailored to your project.  There are a number of styles for you to choose from and each one can be completely customised. Offer your clients the very latest in replica hardware to ensure every traditional feature is exactly as it should be.  There are several options available in various colour finishes.
The finish of these doors is also able to replicate styles of the past.  There are a number of quintessentially British colours available as well as a comprehensive range of wood effects to complete the look. The natural charm of these doors is why they are so popular in property renovations and conservation areas across the UK.
---
Fabricated by Experts
At Ultra Trade Frames, we are experts in supply only double glazing, and the time and attention we take when fabricating our Residence 9 doors in Bury St Edmunds ensures absolute perfection. You can offer mechanical jointing to your clients for a traditional timber joinery effect, or the more modern alternative of welded joins for a sleek and contemporary finish.
These luxury alternatives to uPVC doors will transform your project and appeal to even the most discerning customers, enabling you to create a tough, hardwearing yet stunning property. Our experts will be available to assist you throughout the installation should you need any support or advice.
---
Residence 9 Doors Trade Prices
Our trade only Residence 9 doors prices are designed to ensure you can offer your customers this luxury double glazing range at cost effective prices.
We will work with you to create the best quote to meet your needs and those of your project. You can get an online guide price for our supply only Residence 9 doors to give you an idea of costs.
You can also contact us for information on turnaround times, supply only quotes, and advice on the right Residence 9 doors for your property development or renovation.
View our Residence 9 Doors Brochure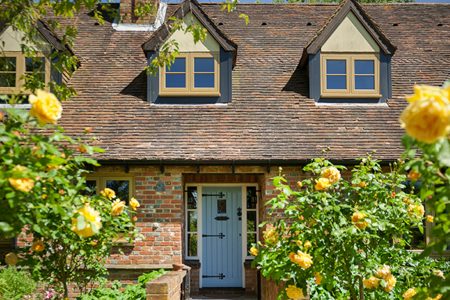 19th Century Aesthetic
To offer your customers a traditional charm, the Residence 9 door design draws upon the appearance of traditional 19th century doors via a modern process.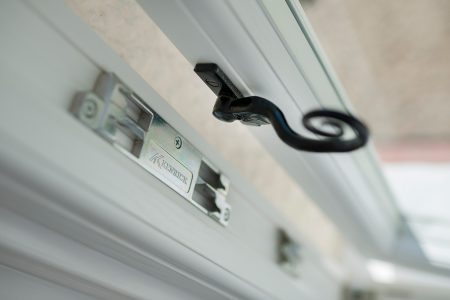 Contemporary Manufacture
These doors utilise modern materials and cutting-edge manufacturing techniques to deliver a standard of performance and design for the modern age.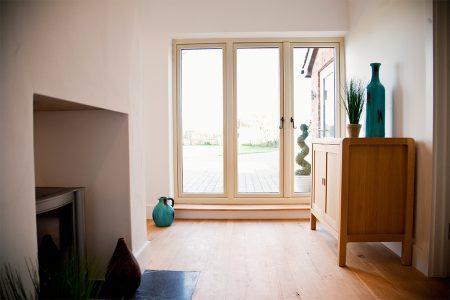 Low Maintenance
Bypassing all of the problems that accompany timber, these doors won't rot, crack or discolour over time. This means you'll be able to reduce your after sales.
View our Other Door Ranges