Ultraframe Conservatory Roofs
Ultraframe Conservatory Roofs
Beautiful Design to Wow Potential Customers
Rigorously Tested for Load and Thermal Performance
Locally Fabricated to Provide Excellent Lead Times
Hassle-Free Internal Installation
Conservatory Roofs
Our range of conservatory roofs have been rigorously tested to ensure they achieve the very highest and most stringent safety standards. They offer a thermally efficient end result and are designed to be easy to install.
Ultra Trade Frames work with Ultraframe to provide high quality conservatory roofs to trade customers across East Anglia and the South Coast.
Our conservatory roof range uses the latest technology to provide injection moulded products that ensure quality and colour consistency throughout your project.
These innovative double glazed conservatory roofs have been designed so that they can be easily installed from the inside, giving you a better and more cost effective installation experience.
---
Designed for Performance
The innovative super heavy glazing section removes the need for steel, which adds value to these conservatory roofs. These panels have been rigorously tested to 310kg placed directly onto the roof panel, which is the equivalent of over half a metre of snow on a glass panel of 780mm x 1800mm. Your customer will appreciate the safety inherent to these uPVC conservatory roofs.
Our conservatory roofs are easy to install, with simple construction, meaning that your overall installation experience will be stress-free and efficient.
---
Wonderful Aesthetics
Offering pleasing aesthetics and superb thermal efficiency, your customers will be delighted with the conservatory roof you install. Not to mention, the low maintenance and incredible durability of this product. They will receive many years of high-quality performance for their conservatory roof.
---
Quick Turnaround
Our turnaround times on these conservatory roofs are excellent and you can rely on us to deliver your order to you when you expect it. We know how important it is that your project meets its targets, and we want to ensure that this happens.
Our conservatory roof prices are also extremely competitive, providing you with value that you can pass on to your customers. To get a free, no obligation quote, tailored to your exact specifications, contact us.
Our friendly and knowledgeable team will discuss your requirements and provide you with a cost-effective quote.
---
Safe and Secure
Our conservatory roofs have been rigorously tested to ensure they can withstand even the harshest weather conditions.
---
Fabricated Locally
We will fabricate your conservatory roof in our local hub so that you will receive an excellent delivery time on your order.
---
Incredibly Durable
These state of the art double glazed conservatory roofs will provide year after year of high-quality performance.
Ultraframe Conservatory Roof Brochure
UltraFrame LivinRoof Video
View our Ultraframe Brochure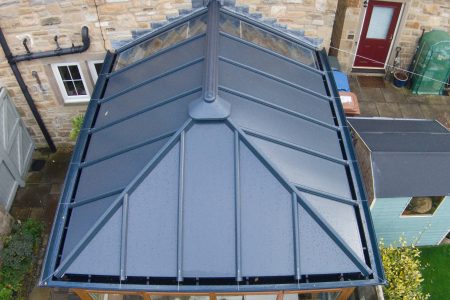 Simple Installation
Our conservatory roofs have been designed with simple installation in mind, giving you an efficient and stress free installation experience.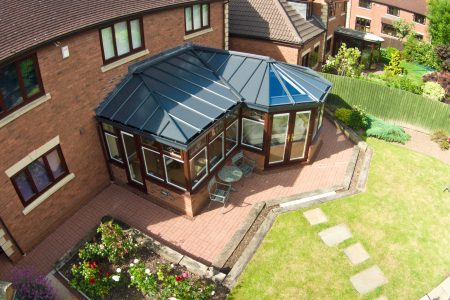 Pleasing Aesthetics
Your customers will be delighted with the slim line and pleasing aesthetics of these double glazed conservatory roofs. All round satisfaction guaranteed.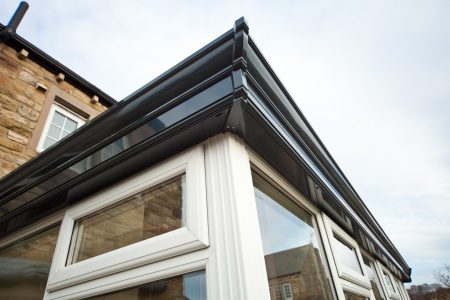 Excellent Thermal Performance
Our double glazed conservatory roofs offer superior thermal efficiency, which could save money on your customers' energy bills.