Supply Only Double Glazing Norwich
Supply Only Double Glazing Norwich
Excellent Thermal Performance
Wide Range of Designs and Options
Customisation Options for Tailored Products
Colour and Finish Choice Available
Quick Turnaround Time
Competitive Supply Only Double Glazing Prices
Supply Only Double Glazing: Norwich Windows and Doors
At Ultra Trade Frames, we offer a range of high-quality supply only double glazing for businesses in Norwich and the neighbouring areas. With our comprehensive collection and years of experience, you will get the best double glazing solutions for your needs.
Our double glazing quality is exceptionally high. This is because we only provide you with double glazing products that have been stringently tested. As a result, you can be sure that anything you buy from us will not disappoint you or your customers.
Our selection is designed to cover a variety of needs, tastes, and budgets. This fact means you are more likely to find exactly what your customers need with us. Additionally, we give you double glazed windows and doors that are tailored to your specifications. As a result, you can supply your customers with double glazing products that are an exact match for their Norwich home.
What's more, we offer you extremely competitive supply only double glazing prices. This translates to higher profits for you and a better deal for your customers. They get great value for money, which means you end up with satisfied customers.
---
A Comprehensive Collection of Double Glazing
With us at Ultra Trade Frames, you get a variety of products. We give you a spectacular choice of designs, styles, materials, colours and finishes. You can get supply only windows, doors, as well as conservatory roofs.
---
Supply Only Double Glazed Windows
Our collection of windows ranges consists of both aluminium as well as uPVC windows. Our aluminium windows from the Smart Aluminium range offer a beautifully clean aesthetic. This flexible material allows a great deal of choice in shapes and sizes. What's more, we give you a stunning display of casement windows, tilt and turn windows, vertically sliding as well as horizontally sliding windows and much more.
You can also get a beautiful selection of double glazed uPVC Windows from names like Liniar, Rehau, Residence 9, and Halo. We provide all popular window styles including casement windows, French casement windows, sliding sash windows, and flush sash windows.
---
Supply Only Double Glazed Doors
We also have a choice of double glazed doors for homes in Norwich and the nearby areas. You can get aluminium doors, uPVC doors, and composite doors for a full spectrum of choice.
Our aluminium residential-doors from Smart Systems are a secure and stylish choice for the modern home. We also have sleek bi-fold doors and elegant sliding patio doors.
For our double glazed uPVC door collection, we bring you a complete spectrum of door designs. You can get front doors, stable doors, French doors, bi-fold doors, and backdoors. We also offer sliding patio doors from Halo and Residence 9 doors that give you a premium timber look.
You can even get a spectacular selection of composite doors. These beautiful doors give any home a gorgeous look along with a set of high-quality features.
---
High Degree of Customer Satisfaction
Our supply only double glazing is of the most excellent quality. Additionally, we offer trustworthy service that is consistent at all levels. What's more, we provide a quick turnaround time and very competitive double glazing prices. As a result, we have built up a strong base of trade customers in the Norwich area who keep coming back to us.
As a business owner, you can give your customer double glazed windows and doors that are crafted according to your customer's needs. With the fantastic choice and options that we offer, you can cater to a range of needs as well as budgets.
---
Thermal Performance
With our supply only double glazing, you get exceptional heat performance. While our uPVC double glazing is known for its high thermal efficiency, our other products are no less well-insulated. In fact, with our energy-saving double glazing, you can help your customers save money in heating costs.
---
Supply Only Double Glazing Prices in Norwich
If you want to get a quick estimate of our supply only double glazing prices, try out our online quote calculator for quick and customised quotes. Use our online tool to give your customers an accurate estimate quickly.
You can also get in touch with us online to learn more about our supply only double glazing costs and product features. We will be happy to give you all the information you need and help you make the right choice for your project.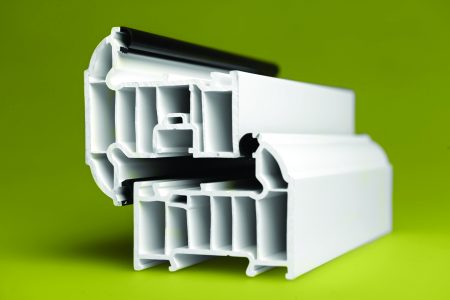 Thermal Efficiency
Our supply only double glazing provides unbeatable thermal performance giving your Norwich customers a warmer home.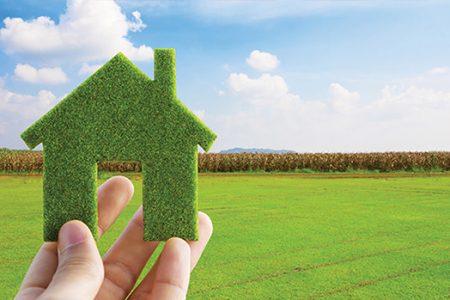 Sustainable Double Glazing
We give you thermally efficient and 100% lead-free double glazing, making it the ecologically responsible choice.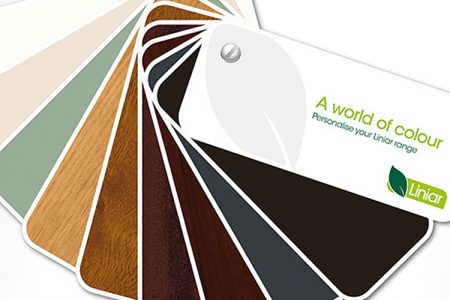 Impressive Choice
Our supply only double glazing product range is so extensive and varied that you and your customers will both be satisfied.
View our Double Glazing Selection in Norwich