Reynaers Aluminium Bifold Doors
Reynaers Aluminium Bifold Doors for Trade
Super-high energy efficiency
 Outstanding acoustic performance
450 available shades and finishes
Minimal Maintenance Profiles
Industry-leading security features
Impressive Weather Resistance
Aluminium Bifold Doors
At Ultra Trade Frames, we supply Reynaers aluminium bifold doors for installers and their customers. Made from only high-grade materials, our Raynaers aluminium bifolding doors are practical, look incredible and excel in performance in all areas, including thermal efficiency, security and weather protection.
Our aluminium bi-fold doors have been carefully designed – and thoroughly tested – to ensure that they meet the highest quality standards for installers and their customers. We can offer bi-folding doors that will fit into almost any space, the perfect solution for homes and business premises.
With sizes of up to 3m in height, your customers will be able to enjoy uninterrupted new sightlines, creating the illusion of a wall of glass within their space. With Reynaers aluminium bifold doors we can offer impressive modern bifold doors that will outperform all other profiles available on the market.
---
Industry Leading Aluminium Bifold Doors
With Reynaers aluminium bi-fold doors for trade, installers can offer a full range of designs and styles for their customer's needs. At Ultra Trade Frames, we supply installers with doors that are manufactured using only the highest quality materials and components. We can offer installers the choice of the CF68 Aluminium Bifold Door and the CF77 Aluminium Bifold Door, both of which excel in performance while offering unrivalled modern aesthetics.
---
CF68 Reynaers Aluminium Bifold Doors
The CF68 bifold door is the result of years of careful research, design and testing. The innovative methods used to create this product have resulted in a product that matches style and performance in equal measure.
Easy to operate and just as easy on the eye, the CF68 is a concertina door that comes equipped with modern security hardware designed to deter almost any intruder – so your customers will be able to buy with peace of mind.
Because CF68 bi-fold doors are made from aluminium, the resultant design boasts a low glass to frame ratio. Better views of the outside arise a result – so your customers will be able to enjoy their garden all year round.
Installation of these aluminium Reynaers bifold doors will allow customers to separate their interior and exterior spaces using a traffic door that guides the leaved sections back and forth along a dedicated track. Your customers will have complete control of their space.
Tested to meet Secured by Design criteria
Choose from between 2-7 leaved sections
Capable of achieving U-values as low as 1.1
Slim frame to improve the appearance
Range of sizes for your convenience
Choice of 4 threshold options
Configured to open outward or inward
Available in a broad range of sizes
---
CF77 Reynaers Aluminium Bifold Doors
The CF77 Reynaers model is the ideal solution for your customers looking to transform their home. Dependable performance and smooth, reliable operation characterise this stunning aluminium bifold door model. This is thanks to intelligent design and testing methods used to create each entry in the Reynaers range.
Depending on your customers' preferences, installers can fit bi-fold doors that are up to 3m in height. Installation of our aluminium bifold doors will offer your customers the illusion of a bigger and brighter space, with increased natural light and a seamless connection between home and garden.
With an almost limitless range of configuration options and sizes available, your customers' new concertina doors will fit into almost any area in the home. Your customers can even choose to have up to eight leaves in any design, making these doors an excellent option for large open plan homes or offices.
Our Reynaers aluminium bifold doors are incredibly strong and excel when it comes to keeping out the cold weather. Draughts, damp and condensation will be a thing of the past. Your customers' new installations will withstand all modern burglary techniques while allowing access for the whole family, meeting the standards of Secured by Design status.
Slimline frame, resulting in improved sightlines
Can be configured to open inward or outward
Run along dedicated stainless steel rollers
Range of threshold options
Between 2-8 leaved sections
Come in a wide range of different sizes
Produce overall U-values as low as 1.6
Quick and easy to install.
---
Bespoke Reynaers Aluminium Bifold Doors
Aluminium is, without doubt, the ideal material for bifold doors, offering eclectic and contemporary designs for your customers. Vibrant aluminium bifold doors certainly add character to any home business premises. They can combine an impressive outside appearance with a pleasant living atmosphere on the inside.
With our Reynaers aluminium bifold doors, it is possible to offer dual colour options for your customers. You can match the exterior colour of your aluminium doors with the outside of any building, while the inside of the frame fits the interior. Our aluminium bifold doors can be supplied in almost any colour you can imagine, with over 450 different shades and finishes available: metallic or anodised, matt or gloss RAL-colours, wood effect or even special low maintenance and scratch resistant Coatex finish.
Handles, hinges and other accessories can also be lacquered in the same colour as your aluminium doors. Opting for coloured accessories results in a seamless integration and new aluminium bifold doors that complement any architectural features.
---
Reynaers Aluminium Bifold Doors Prices for Trade
With Ultra Trade Frames, getting your trade aluminium bifold doors prices are just as easy as getting your doors through our online quoting engine!
We offer incredibly competitive trade aluminium door prices, so both you and your customer can enjoy the savings. Moreover, our prices are easy to get and quite accurately based on your specifications. Give our team a call and we will be happy to discuss your needs as well as explain our products and features to you.
Contact us with your queries, and we shall get back to you as soon as possible. Get affordable trade aluminium doors by sending us a quick message!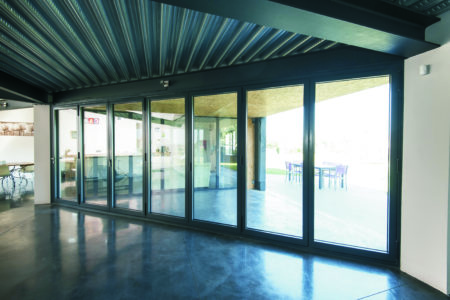 Slim & Sleek
Our trade aluminium bifold doors use the strength of aluminium to give you slimmer frames with a larger glazed area for enhanced light and visibility.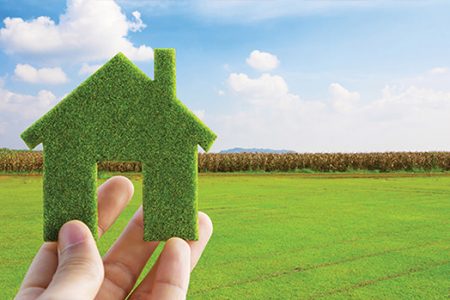 Sustainable
In addition to being highly energy efficient, our aluminium bifold doors for trade also offer a sustainable option for your customers looking to transform their home.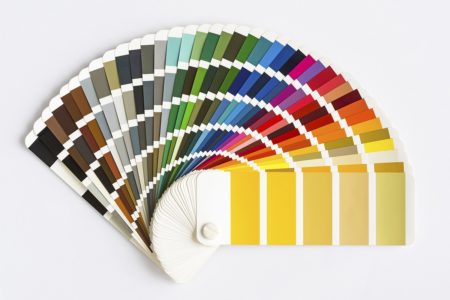 Stunning Colour Options
All our trade-only aluminium doors come in a stunning spectrum of 450 RAL colour options giving you and your customer the perfect colour choice.
View our Double Glazing Options