Smart Aluminium Patio Doors
Smart Aluminium Patio Doors
Innovative, Low-Maintenance design
Over 150 RAL Colours Available
Industry Leading 10 year Guarantee
Tailored to Your Project for a Hassle-Free Installation
Aluminium Sliding Patio Doors
Our range of aluminium double glazed patio doors are available to trade customers in Bury St Edmunds, Ipswich, Norwich, Colchester, King's Lynn, Ely, Cambridge and surrounding areas. These high-quality aluminium sliding patio doors from Smart Systems are easy to install and offer incredible performance.
You have several profiles to choose from, designed to meet your customer's needs and their budget. The Slide Mono Rail range is a single track sliding door system that provides a slimline frame and has the advantages of cutting edge thermal break profiles.
As our double glazed patio doors are such great thermal insulators, your customers will be less reliant on their central heating than ever before. Not only will the heat be retained in their home for a longer period of time but they will also begin to start saving money on their energy bills.
They are also incredible and protecting your home from the elements and have been rigorously tested to achieve the BS6375 Pt 1 standard. Even in the harshest of weather conditions your customers' home will be protected from the elements, keeping it warm and dry all year round.
Get in touch with our team today to find out more about our incredible aluminium patio door range. Our team of experts will be more than happy to help answer any questions you may have.
---
Innovative Design
We also supply the Slide 2000 range which is the latest innovation from Smart featuring the signature slimline profiles and minimal sightlines of Slide patio doors. For superior thermal performance, Visoglide Plus range is ideal and it provides the same contemporary styling and robust operation. These high-quality aluminium patio doors can be tailored with a range of design features including a choice of over 150 RAL powder coated colours.
Our double glazed aluminium patio doors feature high-security options, making them more secure than traditional patio doors. Your customers will be protected in their homes with our range of high-security glazing and locking mechanisms including security deadlock and hook bolts.
We offer a 10-year guarantee on all our doors because we want you and your customers to be confident that our double glazed aluminium sliding patio doors are manufactured to the highest standards and the most outstanding quality.
---
Versatile Design
Our range of aluminium patio doors come in a variety of versatile designs, capable of being tailored to suit any project.
Whether your customer is living in a modern property or perhaps a more traditional period styled property, we have an aluminium patio door style that will fit in perfectly with the existing aesthetic of their home.
We always aim to provide our customers and their homeowners with as many options as possible. You should never feel restricted by choice when it comes to your door installation.
Get in touch with our team to find out more about the options available to you and your customers when you choose a new patio door for their home.
---
Fast Turnaround
We understand that being able to deliver an efficient door installation for your customers' is likely to be a big unique selling point that could make the difference between them choosing you or another installer.
That is why, our aluminium patio doors are available with a fast turnaround due to being locally fabricated, meaning you can be sure of our delivery times. This way you can receive your doors quickly helping you to provide your homeowner with their installation in less time than other trade alternatives.
---
Stress-free Installation
We supply aluminium patio windows from Smart Systems that will give you an efficient and stress-free installation experience.
Our patio doors are easy to install, just speak with our team who will provide you with all the information you need to know if you have not installed one of our aluminium patio doors before.
To get a tailored aluminium patio doors price, you can speak to our helpful and knowledgeable team. They will discuss the options with you and give you a bespoke quote based on your specifications.
---
Competitively Priced
If you are looking for high-quality supply only aluminium patio doors, we have the perfect solution for you.
Get in touch with our team today on 01284 700 811 or use our online contact form and we will be in touch with you shortly.
You can also use our online quoting engine for a free and no-obligation quote on a double glazed trade door of your choice.
We look forward to hearing from you soon.
View our Patio Doors Brochure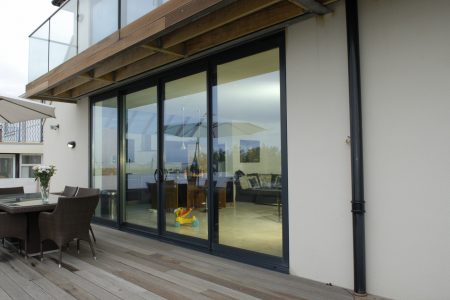 Exceptionally Weatherproof
Our aluminium patio doors have been rigorously tested and provide exceptional weather performance, meeting the standards of BS6375 Pt 1.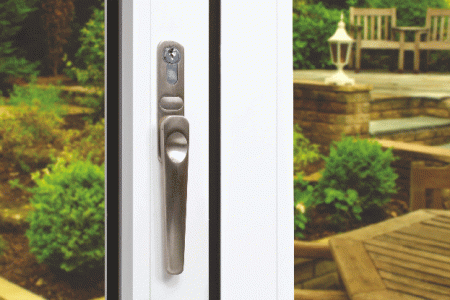 High Security
The double glazed aluminium patio doors from Smart Systems are available with high security glazing and an advanced locking mechanism including security deadlock and hook bolts.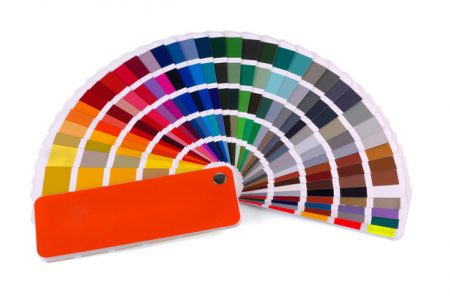 Variety of Colours
Our aluminium patio doors come in a range of 150 RAL colours to choose from, so you are sure to find the perfect finish for your project.
View our Other Aluminium Products
Smart Aluminium Patio Doors