Smart Aluminium Residential Doors
Smart Aluminium Residential Doors
High Security Glazing and Locking Mechanisms
Customisable to Your Project with Colour, Finish and Hardware Options
Locally Fabricated for Quicker Turnaround
Rigorously Tested for Thermal and Weather Performance
Outstanding Smart Aluminium Residential Front Doors
We supply a range of double glazed Smart aluminium residential doors across East Anglia and the South East to trade customers. These doors offer outstanding performance and use cutting edge Smart Systems engineering in their design and manufacture.
Not only do we offer the complete Alitherm range from Smart Systems, but also Visoline front doors. You can choose from the Alitherm Plus Door, the latest addition to the Alitherm range, or the Alitherm 47 Door, which provides a slim line, low U-value system with a variety of profile shapes. This door is a single rebated slab style door hung on butt type knuckle hinges.
We also provide the Alitherm Heritage option, which has been designed to provide a contemporary solution to heritage and renovation projects where traditional steel doors require replacement. If you'd like to find out more about our range of Smart aluminium doors, then get in touch with our team today.
---
Adaptable Installation
Finally, the Visoline Door range which offers an adaptable selection of external flat faced profiles all with internal beading. These Smart aluminium residential doors are double rebated with face applied or butt type knuckle hinges
All our Smart aluminium residential doors can be tailored to suit your project with a range of colours, finishes, hardware and glazing. As with our Aluminium Windows range, these front doors can be powder coated in any of 150 RAL colours. You can even choose a dual colour option to complement the internal décor of the property. This allows you and your clients to have complete control over how the profiles look. They can be as bold as desired or tailored to suit a more subtle style. The design possibilities are endless when you choose supply only Smart aluminium residential doors.
What's more, is that you can also have control over the hardware and accessories that the profiles are installed with. This allows you to provide your clients with new Smart front doors with the finishing touches that perfectly match the other window and door systems within their home.
---
Fast Turnaround
We fabricate our range of Smart aluminium double glazed front doors locally in Bury St Edmunds. This ensures incredibly fast turnaround times, that allows you to complete your project a lot sooner than you may think. Your clients will also be able to start enjoying the many features and benefits the Smart aluminium residential doors have to offer.
---
10 Year Guarantee
Our Smart aluminium residential doors come with a 10 year manufacturer's guarantee, giving you and your clients peace of mind when it comes to their quality and longevity. Working with Smart, you can be sure the door profiles have been stringently tested to ensure they exceed in all standards of quality. We only provide the best quality products to all of our clients, so you can trust that you and your clients will be investing in some of the best aluminium residential doors on today's market.
As your local supply only company in Bury St Edmunds, we pride ourselves on providing every one of our clients with an outstanding customer service. When you choose us to supply you with Smart aluminium residential doors, we will work closely with you during every step of the process to ensure all your project requirements are listened to it.
---
Exceptionally Weatherproof
Our Smart aluminium residential doors have been rigorously tested and provide exceptional weather performance, meeting the standards of BS6375 Pt 1. This ensures that the Smart aluminium residential doors will stand the test of time and not crack, warp or decay after years of exposure to any adverse British weather.
Additionally, every one of our Smart aluminium residential doors is incredibly thermally efficient. This is a great selling point for your customers, as these doors will help them to save on their energy bills. With low U values and excellent energy ratings, these doors offer exceptional thermal performance. Your clients will be able to see a noticeable reduction in the amount of energy they consume, which in turn will help to reduce the costs of their energy bills.
Our friendly and knowledgeable team are waiting to help you. Our prices are competitive and you will receive an excellent value that you can pass on to your customers when choosing an aluminium double glazed door from Ultra Trade Frames.
---
Smart Aluminium Residential Doors Prices, Bury St Edmunds
To get a free, no obligation quote that is tailored to your exact specifications, contact us today. We can offer you an outstanding collection of supply only Smart aluminium residential doors, so you can be sure to find the perfect choice to suit the style of your clients home.
To get your free quote, you can try our online quote engine, where you will be able to input your project details and receive a personalised price based on your exact project requirements.
If you would like to discuss your Smart aluminium residential doors project with a member of our team, then you can also give us a call or send us a message. The number is 01284 700811.
View our Smart Aluminium Residential Doors Brochure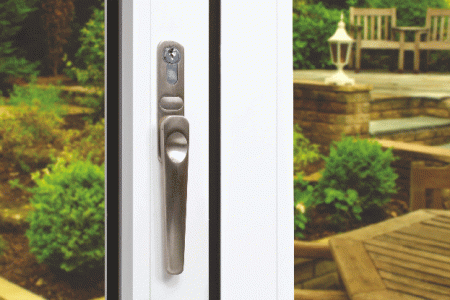 High Security
The range of aluminium doors from Smart Systems are available with high security glazing and locking mechanisms.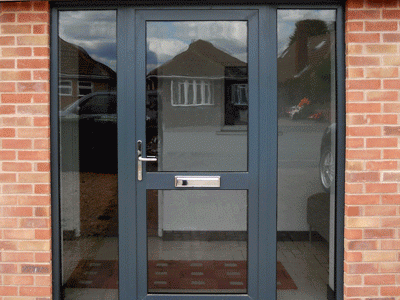 Innovative Designs
You can choose from a range of innovative designs that will complement your project and enhance any property.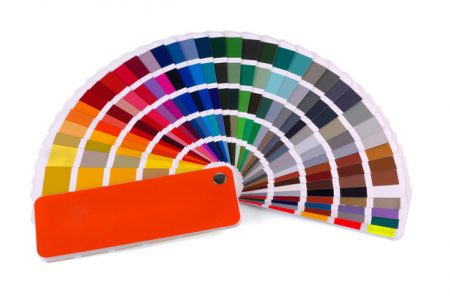 Tailored Finishes
With over 150 RAL colours to choose from, you can be sure that whatever your customer's tastes, we will have a colour to suit.
View our other Aluminium Products