Residor Composite Doors
Grained 3.8mm GRP SMC skins

Secured By Design Accredited

Urethane Adhesive Resin bonded Skin and Subframe
Fitted With Secure Ultion Locking Systems
Exceed PAS24 requirements
44mm Thick Slab
High Quality Residor Composite Doors
Ultra Trade Frames offer a range of Residor composite doors to trade customers located in Bury St Edmunds, Ipswich, Norwich, Colchester, King'sKing's Lynn, Newmarket, Cambridge and across East Anglia and the South East.
If you're looking for supply only composite doors, then we have a range of Residor front doors that combine modern designs with exceptional performance. The composite doors are an affordable option, featuring a 3.6mm foam core which helps to enhance the performance including thermal efficiency, durability, security and weatherproofing.
Our Residor composite doors are available in a range of styles and designs, allowing you to generate completely unique composite front doors for your client's homes in Bury St Edmunds and the surrounding areas. We have a vast range of customisations you can choose from, allowing you to adjust even the smallest of details.
---
Incredible Durability with Residor Front Doors
Our range of Residor composite doors are fitted with state of the art locking mechanisms, ensuring an exceptional standard of security and safety for your customer's properties. You can give your clients complete peace of mind that they're investing in new front doors that will prevent even the most dedicated of intruders from accessing their property.
Our Residor GRP composite doors are manufactured using high quality materials. They are made by coating a foam slab with a tough, robust plastic skin. Our Residor composite doors are 3.6mm thick which is more than twice as thick as most standard GRP composite doors.
Not only this, but our Residor composite doors in Bury St Edmunds and East Anglia are PAS24 tested and have Secured by Design accreditation, a police backed scheme that ensures the doors offer incredible strength and long lasting security.
The robust GRP skin will also help to keep any property protected from any adverse British climates. The glass reinforced plastic will help to keep cold weather and draughts out, as well as preventing the profiles for rotting, warping, cracking or twisting out of shape.
If you'd like to find out more about the incredible range of features and benefits the Residor composite doors have to offer, then get in touch with our team today!
---
Design Your Door
Why not try our Residor door designer below, and you can see a visual representation of your designs. You can put in your specifications and within minutes get a bespoke price for your supply only Residor composite doors. The interactive feature is easy to use, so what are you waiting for, try our online tool now!
Residor Composite Door Brochure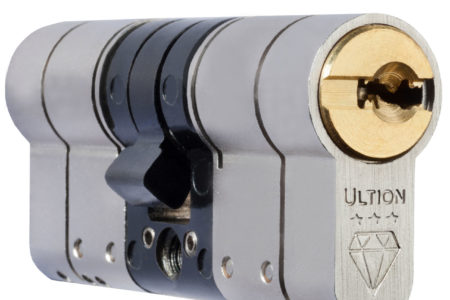 Highly Secure
By investing in our supply only Residor composite doors, you can assure your clients that their new front door will provide long lasting performance that will keep their property secure for longer. The Bury St Edmunds and East Anglian composite doors from Residor will provide enhanced security as they are fitted with highly secure Ultion locks. Give your customers' peace of mind by choosing Residor doors today!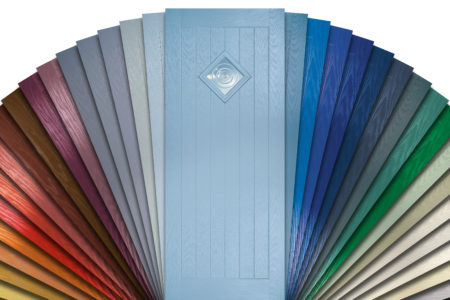 Fully Customisable
With over 250 RAL colours to choose from, our Residor composite doors can be tailored to suit the style of any property. Whether your clients want a bright and bold door, or something a little more traditional, we can help generate front doors that suit your exact requirements. All our door styles can be finished with a range of decorative glass options, as well as gold, chrome, brushed, black and white contemporary hardware.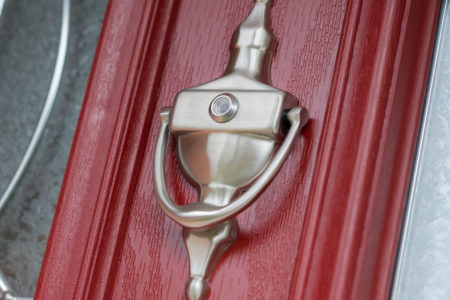 Low Maintenance
The durable GRP skin of the Residor composite doors ensures that any property they're installed into, will benefit from long lasting performance. The durable designs will prevent the need for the doors to replaced or repaired for several years. To keep the doors looking as good as they did on the day of their installation, the frames will simply need to be wiped down with a damp cloth.
Supply Only Residor Composite Door Prices, Bury St Edmunds & East Anglia
If you would like to know more about how much our Residor composite doors cost to supply, then please don't hesitate to get in touch with a member of our team today. We can provide you with all the information you need and supply you with an incredible range of Residor doors; perfect for your client's homes. We offer fast delivery times, and our customer support is excellent, if ever needed!
Why not try out our Residor door designer, and you can get a bespoke price, based on your exact specifications. All you need to do is enter in your details and then you'll be provided with a personalised price.
If you have any further questions, regarding your supply only Residor composite doors, then you can also give us a call on 01284 700 811, or you can send us any queries via our online form.
View our Other Door Ranges