Halo uPVC Back Doors
Intelligently Designed for Stress-Free Installation
Quick Lead Times Thanks to Local UK Fabrication
Exceptionally Cost-Effective Solution for Tradesmen
High Security Locking Mechanisms
Wide Range of Compatible Hardware
High Performance Five Chamber Profile
Halo uPVC Back Doors
Our extensive range of Halo uPVC back doors are the perfect choice for any project in East Anglia and the South East. Available as supply only to trade customers, these cost-effective double glazed doors will please even the most discerning customer.
Not only are our range of Halo uPVC back doors popular with installers, but also with customers. They are simple and efficient to install and are one of the most cost-effective made to measure doors available on the market. Your customers will be delighted with the value they offer while still maintaining a high-quality finish.
---
Outstanding Design Options and Reliability
Our range of uPVC backdoors can be adapted to suit your project, with a wide range of compatible hardware and furniture options available and multiple glazing solutions offering thousands of achievable styles and designs, you are sure to be able to develop the look you want. They have the option of dedicated open in and out profiles and there is a selection of door sash profile widths.
For accessibility, not only can the profile width be made to measure, but you can select from a range of thresholds, both uPVC and aluminium, that includes ultra low thresholds. This makes these doors the ideal solution for properties where accessibility is fundamental.
Our Halo uPVC back doors come with a high-security locking mechanism that meets PAS24:2012 specification, meaning that your customers can be safe in the knowledge that their home is protected from intruders.
---
Energy Efficient
Our double glazed back doors from Halo achieve a low U value, making them outstandingly energy-efficient.
---
Easily Accessible
With a range of low thresholds available to choose from, in both uPVC and aluminium, our Halo double glazed back doors are truly accessible.
---
Fast Delivery
We fabricate our Halo uPVC back doors locally, so you can expect fast delivery times, keeping your project on target.
---
Competitive Prices
We offer incredibly competitive prices on our Halo uPVC back doors, with value that you can pass on to your customers. To get a quote tailored to your specifications, try our online quote calculator.
It's free and there's no obligation attached. Our easy to use quote calculator will give you a Halo uPVC back door price in a matter of minutes. Try it now!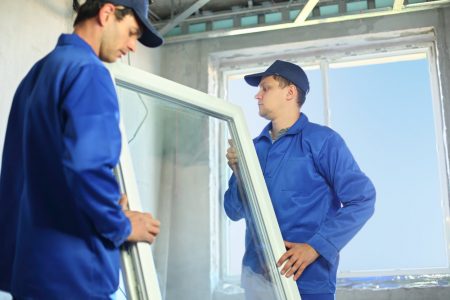 Simple to Install
Our uPVC stable doors from Halo are renowned for their ease of installation and popular with installers across the UK. Make it easy, maintain the quality.
Made to Measure
These high quality double glazed back doors are manufactured to your exact measurements, meaning a smooth and perfect fit. Guaranteed quality, every time.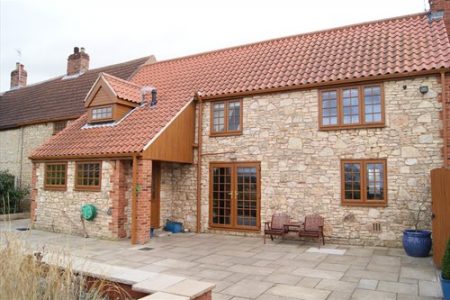 Colour Coordination
You can coordinate our range of Halo uPVC back doors with your Halo windows, as we offer them with the same palette of colours.
View our Other Halo uPVC Doors