Halo uPVC Residential Front Doors
Halo uPVC Residential Front Doors
Practical and Reliable Installation
Cost Effective Options for Your Customers
Meets PAS24:2012 Standard for Safety and Security
Perfectly Matched to Our Halo Window Range
Cost-Effective, "Made to Measure" Door Solution
Wide Range of Compatible Hardware Available
Halo uPVC Residential Doors
We offer a complete range of Halo uPVC residential front doors. These double glazed doors come as supply only to trade customers throughout East Anglia and the South East. These doors are ideal in properties where continuity of appearance is important, as they can be matched to our Halo window range.
Our Halo uPVC residential doors are a firm favourite with installers nationwide due to their simplicity when it comes to installation. You will have an easy and efficient installation experience that is completely stress-free.
These double glazed front doors are also popular with customers due to them being one of the most cost-effective made to measure doors available on the market. They offer incredible value for money and will please even the most discerning customer. This makes them an easy to sell uPVC residential door.
Contact our team today to find out more about the full range of features and benefits our Halo residential doors have to offer. We will be more than happy to provide you with all the advice and material you need.
---
Versatile, Reliable Installation
You can tailor your Halo uPVC front door with a wide range of compatible hardware and furniture options as well as multiple glazing solutions offering thousands of achievable styles and designs. For practicality, dedicated open in and out profiles are available as well as a selection of door sash profile widths.
No matter what style or design you and your customer choose, the Halo double glazed residential door provided will meet PAS24:2012 standards, meaning the customer's home will be kept safe and secure.
Our range of uPVC residential doors are also incredibly efficient offering low U values that confirm their excellent thermal performance. They will help to reduce energy bills for your customers, which is another great selling point for Halo double glazed front doors.
Get in touch with our team today to find out more about the full range of customisation options that we offer. We will do our very best to help you bring your client's designs to life with our Halo uPVC residential doors.
---
Long Lasting Halo Residential Doors
As well as their impressive designs you and your clients can also expect the new Halo doors to provide an exceptional standard of performance that will keep a property performing efficiently for longer.
As a part of this, the new Halo doors will provide fantastic thermal performance which will help to keep the costs of energy bills low due to the multi chambered profile. This unique chamber design helps to trap warm pockets of air which long term will help to reduce the overall amount of energy your property consumes.
As well as this, the profiles are designed to offer excellent durability and will last you many years. We all know how unpredictable the British climate can be, so the Halo doors have been carefully manufactured to ensure they don't rot or decay after years of use. They are fully weatherproofed and will be able to withstand even the most harshest of climates.
---
Highly Competitive Prices
If you think you'd like to add our collection of Halo doors to your trade collection, then contact our team today. We offer fantastic profile designs that will be perfect for all your client's homes in Bury St Edmunds and the surrounding areas.
We offer value and competitive prices on our range of Halo uPVC residential doors.  You can get a free, no obligation quote using our online quote calculator and see just how reasonable our Halo uPVC residential door prices are.  It takes just a matter of minutes and you will receive a quote tailored to your exact specifications.
If you would prefer to speak with a member of our team about your new Halo residential doors, then you can also give us a call or fill in our online form with any queries that you may have.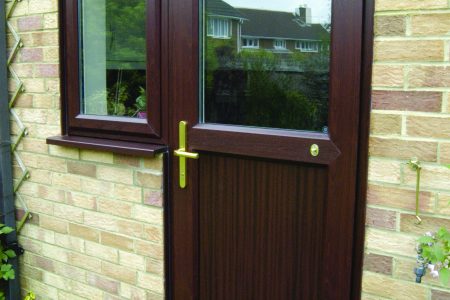 Variety of Colours
Our Halo uPVC residential doors can be colour matched to our Halo windows, meaning you have a wide choice of colours. We even offer woodgrain foils to help you recreate the look of traditional timber doors.
Made to Measure
These double glazed front doors are manufactured to your exact measurements, meaning that you can be sure of a superb fit. Simply contact our team today and they will be able to help you bring your designs to life.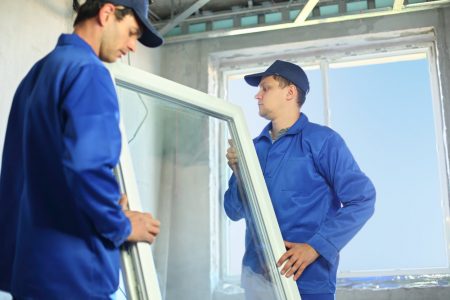 Simple to Install
Halo residential doors are well known for their installation simplicity, making them popular with installers across the UK. This means that you and your team will be able to promptly install the Halo doors without hassle.
View our Other Halo uPVC Doors