Halo uPVC French Doors
Made in Britain for a Faster Turnaround
Multi-Chambered Profile for Incredible U-Values
Cost Effective Alternative to Expensive Aluminium
Tested to PAS24:2012 Standards
Versatile Range of Hardware Available
Suited for our Halo Windows Range
Halo uPVC French Doors
Ultra Trade Frames offer a range of Halo uPVC French doors to trade customers across East Anglia and the South East. These innovative French doors provide excellent thermal efficiency and a high level of security.
Simple to install, our range of Halo double glazed French doors are popular among installers throughout the UK. They offer a stress-free and efficient installation experience that will make fitting them a pleasure.
Customers will also be pleased with their outstanding thermal performance. Manufactured with a 5 chamber sash and 6 chamber outer frame, Halo uPVC French doors offer a U value that can be below 1.0 with triple glazing.
---
Unrivalled Manufacturing
Halo double glazed French doors provide excellent security and have been rigorously tested to ensure they meet PAS24:2012 standards. You can choose from a variety of locking systems which can enhance the security features. Your customers will be confident that they are protected from intruders with these uPVC French doors.
Our entire Halo range is can be coordinated with a variety of colour options. You can get a cohesive look for your project by matching these uPVC French doors to the Halo range of double glazed windows.
To further tailor the design of the double glazed French doors in our Halo range, you and your customers can choose from a variety of glazing and hardware options, resulting in a truly bespoke finish.
These double glazed uPVC French doors are manufactured locally in the UK, meaning that we can supply and deliver your French door order with a super fast turnaround. We understand how important it is that your project is kept on time and on a budget, so we do our utmost to help you achieve that target.
---
Highly Secure
Halo uPVC French doors are rigorously tested to ensure they meet the highest security standards, offering superb protection against intruders.
---
Made in Britain
Our Halo double glazed French doors are manufactured locally, meaning that you can expect a fast turnaround on your order.
---
Made to Measure
With so many design options and styles available, our uPVC French doors are made to your exact specifications, so you receive the perfect fit and look.
To get a free, no obligation uPVC French doors price, try our online quote calculator.  It will provide you with a tailored quote based on your exact specifications within a few minutes, so you can see how competitive our prices are.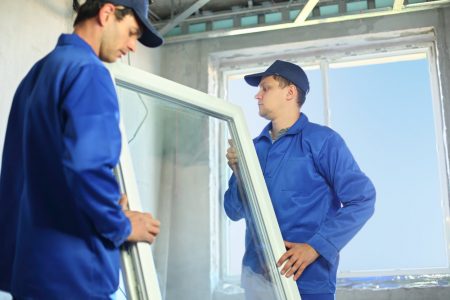 Easy Installation
You can have an easy and hassle free installation experience with our range of Halo uPVC French Doors. A stress free installation means a stress free experience for your client.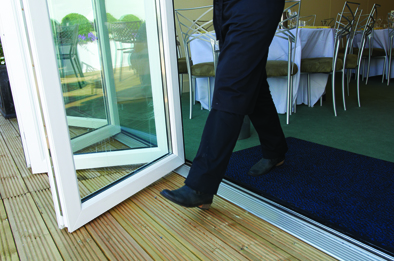 Excellent Accesibility
With our range of thresholds, including ultra low thresholds, available in uPVC or aluminium, our double glazed French doors create an easily accessible entrance.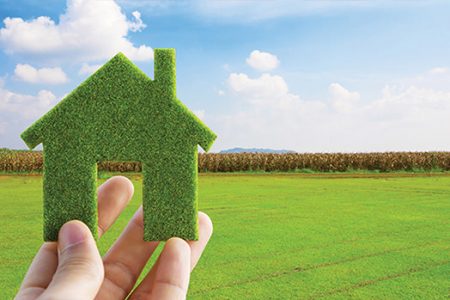 Thermally Efficient
Our uPVC French doors from Halo provide excellent thermal efficiency, lowering household energy bills for your customer. This allows your client to save money.
View our Other Halo uPVC Doors