Supply Only Composite Doors, Peterborough
Supply Only Composite Doors, Peterborough
Durable Solid Timber Core
Extensive Selection of Styles
Improved Performance
Affordably Priced
Fast turnaround Times
Supply Only Composite Doors in Peterborough
Ultra Trade Frames are you local supply only composite doors company in Peterborough. We provide a stunning collection of composite doors for trade, that are perfect for all property types. This ensures that you can design a new front door that is tailored to suit the individual needs of every client you work with.
We work with an incredible collection of industry leading suppliers, ensuring that you get the right choice for your clients Peterborough home. We offer Solidor composite doors, Residor front doors, Endurance composite front doors as well as Ultimate composite door styles. The choice is up to you. All styles we offer boast an incredible collection of features and benefits that will greatly improve both the function and form of your client's properties.
If you would like to find out more about how much our double glazing in Peterborough costs, as well as the features and benefits our supply only composite doors, have to offer, then get in touch with our team today.
---
High Quality Composite Doors For Trade
All of our composite doors are fabricated locally in our Bury St Edmunds facilities. This means that you can benefit from incredibly fast turnaround times, allowing you to install the supply only composite doors a lot sooner than you may think.
The supply only composite doors in Peterborough have an impressive 5 chambered profile. This combined with a thermally efficient timber core will help to keep you clients properties warm and insulated all year long. This, in turn, will help to reduce energy consumption and reduce the costs of your clients' energy bills.
The collection of trade composite doors offer incredible durability that will provide your clients home with long lasting performance that they can benefit from for many years to come. They will require little maintenance to keep them looking as good a new. Every so often, the supply only composite doors will simply need to be wiped down with a damp cloth. It's really that simple.
---
Tailored Composite Doors For Trade
No matter what style of composite doors your customers are after, you can design them the perfect choice that suits their home perfectly. With our Solidor door designer and Residor door designer, you can encourage your clients to design a bespoke composite front door that suits all their project requirements.
All of our supply only composite doors are available in a vast selection of colours and bespoke finishes. This allows you to design complete bespoke trade composite doors that are as bold or as subtle as desired. We even offer a collection of incredible supply only composite doors hardware and accessories, allowing you to complete the look of your clients' new front doors.
We offer both traditional and contemporary options, making our supply only composite doors in Peterborough the perfect choice for all modern, new build and even period style homes. Choose Ultra Trade Fames today and we can make the design process for you incredibly easy, and help upgrade your clients homes with a product they can cherish for many years.
---
Supply only Composite Doors Prices, Peterborough
If you would like to find out more about our full range of supply only composite doors in Peterborough, then get in touch with Ultra Trade Frames today. All of the supply only composite doors that we offer are affordable and competitively priced.
If you would like to see how much new composite doors for trade cost, then why don't you try our online quote engine. You can also encourage your clients to try out the Residor or Solidor door designer, allowing them to create the perfect supply only front door for their home.
If you have any other questions about our range of supply only composite doors in Peterborough, then feel free to contact our friendly team who will be able to discuss with your supply only composite doors project with you. You can give the team a call on 01284 700811 or fill in our online contact form.
Solidor – The Secure Composite Doors
Features of Supply Only Composite Doors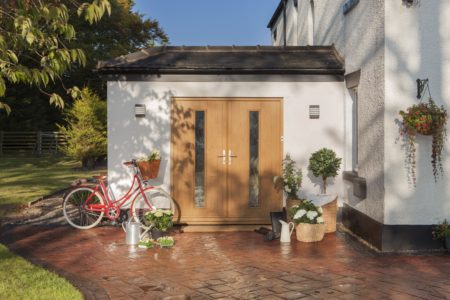 Incredible Durability
Our supply only composite doors are manufactured using a combination of uPVC, timber and plastic materials. The profiles encase a solid timber core that helps to keep your clients homes well protected and well insulated at all times.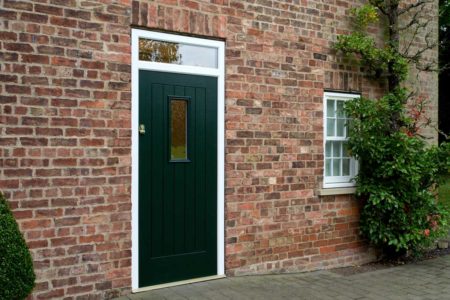 Secure Ultion Locks
Fit with highly secure locks from Ultion, you can trust that your supply only composite doors will keep your clients' homes safe and secure all year long. The combination of robust locks and hinges will help to prevent any unwanted burglary attempts from occurring.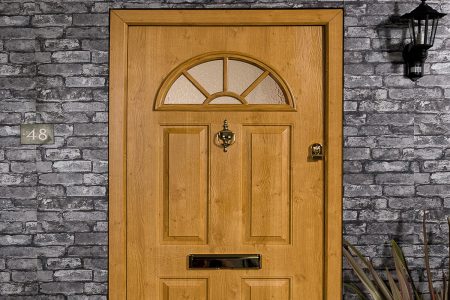 The Perfect Choice
The range of customisation options ensures that you can create the perfect composite doors that are suited to the style of your clients' homes, suiting all their project design requirements.
Start Your Supply Only Composite Doors Quote
View Our Complete Range of Supply Only Composite Doors