Halo uPVC French Casement Windows
Halo uPVC French Casement Windows
Quick, Stress-Free Installation
Wide Range of Frame Widths and Finishes
PAS24:2012 Security Tested
Locally Made for Faster Lead Times
Frame Extensions, Sills and Ancillaries
Fully Enclosed Five Chamber Design
Halo uPVC French Casement Windows
In addition to our range of standard Halo casement windows, we also supply French casement windows to our trade customers in Bury St Edmunds, Ipswich, Norwich, Colchester, King's Lynn, Ely, Cambridge and surrounding areas of East Anglia.
One of the many benefits of the double glazed French casement window is that it creates a wider opening. Not only is this aesthetically pleasing for your customers, but it also has a second function of providing an emergency exit, adding a safety feature to any property.
Our uPVC French casement windows from Halo give a contemporary European finish to your project in Bury St Edmunds and East Anglia while still providing high energy efficiency and security.
Get in touch with our friendly team today and we can provide you with all the information you need to know about the features and benefits our Halo French casement windows have to offer.
---
Energy Efficient French Windows
These innovative double glazed windows are capable of achieving an A-rated WER and a cutting edge engineering means a thermal insert is available for the outerframe reinforcement chamber which can result in a U-value of just 0.8 wm2/k.
Our range of Halo French casement windows in East Anglia have a single leg beading with a simple 'knock in' design which performs to the PAS24:2012 security standard. In addition to this, all hardware and strikers are screwed into 'top hat' fixing points and screw ports for enhanced security, keeping your customers protected from intruders.
As a result, your clients will be able to save a great amount of money on their energy bills as the multi chambered windows are designed to trap warm air and retain it for longer.
---
Adaptable & Reliable Installation
These windows are easy to install, with frame extensions, sills and ancillaries that can be clipped on securely, without screw fixings. This results in a faster and stress-free installation experience for your property in Bury St Edmunds.
Our range of Halo French casement windows come with a 10-year manufacturer's guarantee, giving you confidence in their long-term performance.
Our double glazed windows are fabricated locally, meaning that you can rely on us to provide you with a fast turnaround on your order.
To get a competitive quote on our uPVC French casement windows in East Anglia, try our online quote calculator. It's free and there's no obligation.
You can get a double glazed French casement windows price tailored to your specifications in a matter of minutes. We offer exceptional value on our range of Halo uPVC casement windows in East Anglia, which you can pass on to your customers.
---
Weathertight and Secure French Windows
Our Halo French casement window range has been independently assessed and they have the BS kitemark as well as PAS24:2012 for security and BS6375 wind and water testing (Classification: severe).
As a result of this, the Halo French windows will be able to protect your clients and their homes year after year. We only use the most secure locks and hardware to ensure that a property is as safe and secure as it can be.
---
Halo French Casement Windows Prices, Bury St Edmunds
If you would like to add Halo French casement windows to your trade collection, then get in touch with our team today and we can provide you with affordable prices for your new windows.
We offer free online quotes, so add in your project requirements to the quoting engine and we will be able to give you a personalised price within minutes.
You can also give us a call or fill in our online form with any enquiries that you have. We look forward to hearing from you about your new trade supply of Halo French casement windows.
View our French Casement Windows Brochure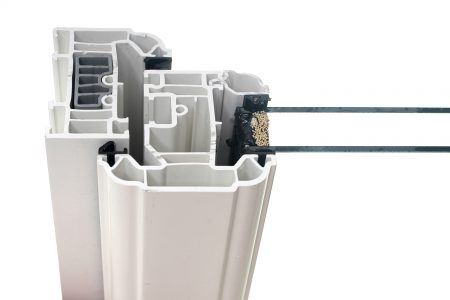 Bespoke Design
You can choose from 28 and 32mm sealed units and there are profiles for bead choices including chamfered and ovolo shape designs. We also offer our Halo windows in a vast selection of colours and finishes allowing your clients to have complete freedom with the profiles.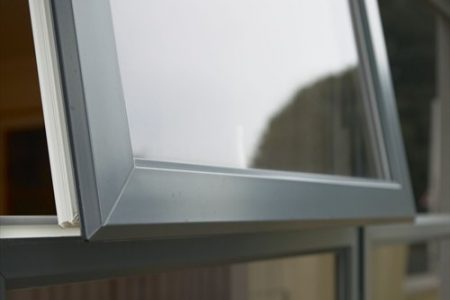 Tailored Finish
We offer a fantastic collection of hardware and glazing options so that your French casement windows are tailored to your project. We will help you and your team create the perfect set of Halo French windows that match the design your clients are after.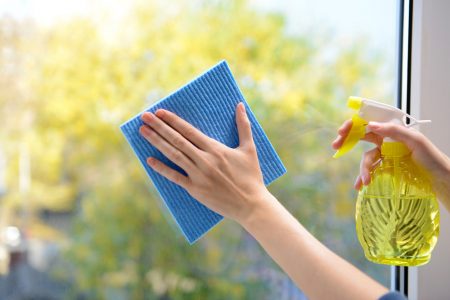 Minimal Maintenance
Our range of double glazed French casement windows requires minimal maintenance, meaning your customers will receive a quality performance with little input.
View Our Other uPVC Products